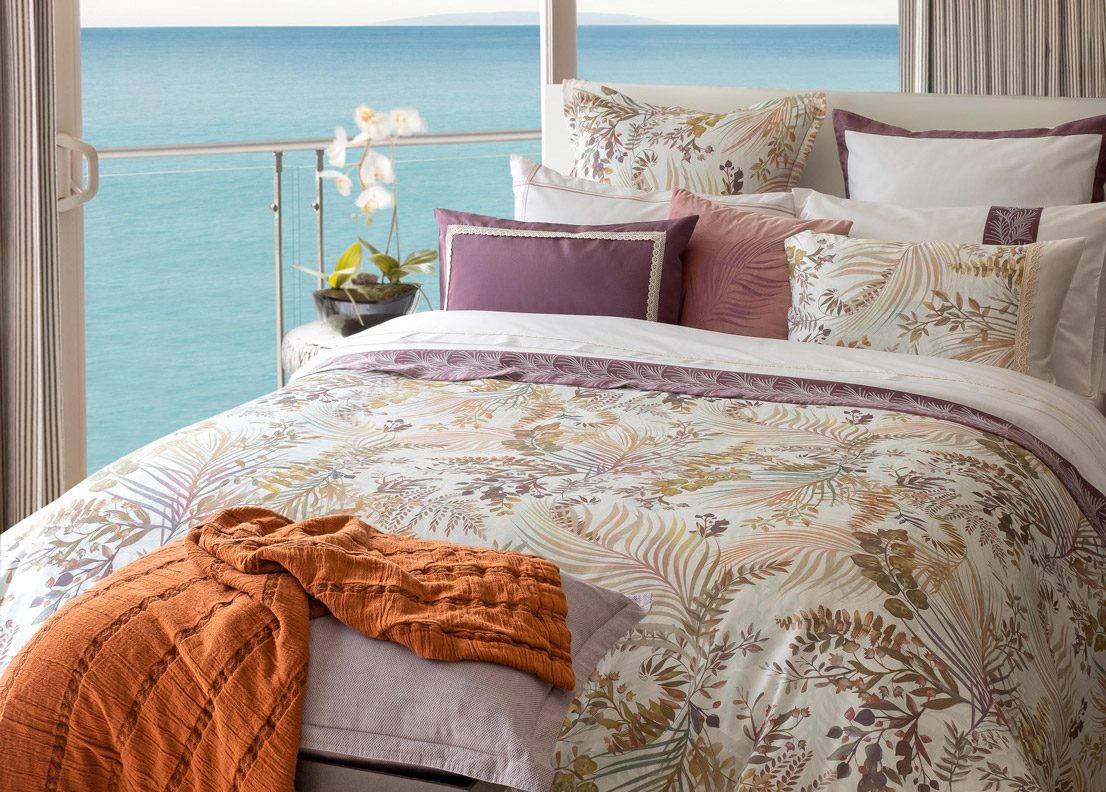 Textiles more than Premium.
At Allcost, we prioritize innovation, quality and sustainability when producing Bed, Bath and Table linen for Hospitality and Home departments, and we go further: we look for excellence in responding quickly to the needs of our customers through our know-how, investing in the modernization of our Facilities in Guimarães, Portugal, and in the expertise of our team which allow us to have the ISO 9001 (Quality) and 14001 (Environment) certifications.
In addition, we have our own weaving and a specialized team at Aquatowel, brand from Allcost group dedicated to Bath and SPA products, offering the best in comfort, certified raw materials and special finishes, such as biocompatible repellent (Repel Mosquito and Ácaros), elimination of bacteria and fungi (Polygiene®), and others.
At Allcost & Aquatowel the sustainable development is a priority, and sustainability is at the forefront of new product decisions and strategic planning. Our products respond for quality through noble fibers, design, innovation, finishing processes, certifications as STANDARD 100 by OEKO-TEX®, GOTS (Global Organic Textile Standard), Egyptian Cotton™, preserving human and environmental health.
Discover the careful selection of eco-friendly raw materials such as Hemp, Organic Cotton, Kapok, Nettle, to attend a more well-informed and aware consumer, as well, the Premium quality of our products in Cashmere, one of the noblest natural fibers in the world, or the luxurious touch of Egyptian Cotton products – we are the most recent of the five companies certified as Egyptian Cotton ™ in Portugal, to name a few.
We develop, in partnership with our customers, collections that anticipate the main trends with complete solutions, from exclusive prints, jacquards, special stitches, embroideries, to ecological packaging and accessories. We base our strategy on Value Creation with the commitment of excelence. Be surprised with our creative and dynamic ability to anticipate trends in design, style, finishing innovation and details that makes our products unique.